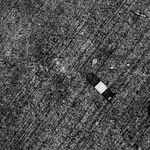 Surviving intense psychological and emotional bullying as a small child, I learned quickly and learned well that the world is an unjust and unfair place. From the beginning my writing has been influenced by the pro-feminist and anti-racist consciousness I started to develop as a teenager.
I cut my teeth in journalism when I joined the publishing board of Rites, a seminal Toronto-based queer and feminist monthly newspaper, at age eighteen. In addition to writing hundreds of articles, I pasted up layout boards, signed cheques and stuffed envelopes. During the same four-year window in late eighties and early nineties, I was an on-air personality at CKLN-FM community radio, where I leveraged Rites' wide range of complimentary magazine exchange subscriptions to provide weekly international news coverage for the LGBT community.
For several years in the 2000s, I co-authored—pseudonymously as "Buck Naked," along with my colleague "Lushus Lucy"—a monthly column called "Carnal Queeries," one of the earliest focused specifically on LGBT sex, love and relationships.
That was for Xtra, where I was a periodic contributor between 1993 and 2013. In the late 2000s, for 4 years I wrote "Free Agent," a monthly column about sex work, drug use and harm reduction for xtra.ca, drawing connections between anti-poverty politics and queer politics. I also contributed a pair of articles about sexuality and drug use in relation to Toronto's rightwing former mayor, the late Rob Ford.
I remain passionate about issues of identity, fairness and social justice, and my writing on social and political issues has appeared in a range of publications including The Globe and Mail, NOW Magazine, spacing, Eye Weekly and elsewhere.