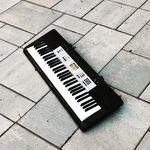 I've reviewed the literary arts for many years for a number of publications—most notably as a freelancer for Quill & Quire, the premier trade magazine of the Canadian book-publishing industry, since 2007.
A well-written book is like a perfectly constructed puzzle—and it is a joy to deconstruct novels, non-fiction and short-fiction from a craft perspective, to assess their effectiveness. I've also had the great pleasure of interviewing numerous authors about their work.
My literary and arts criticism has appeared in the National Post, Quill & Quire, Canadian Literature, The Winnipeg Review, Lambda Book Review, Toronto Review of Books, Literary Review of Canada, Canadian Running, Gay Community News (Boston), and elsewhere.